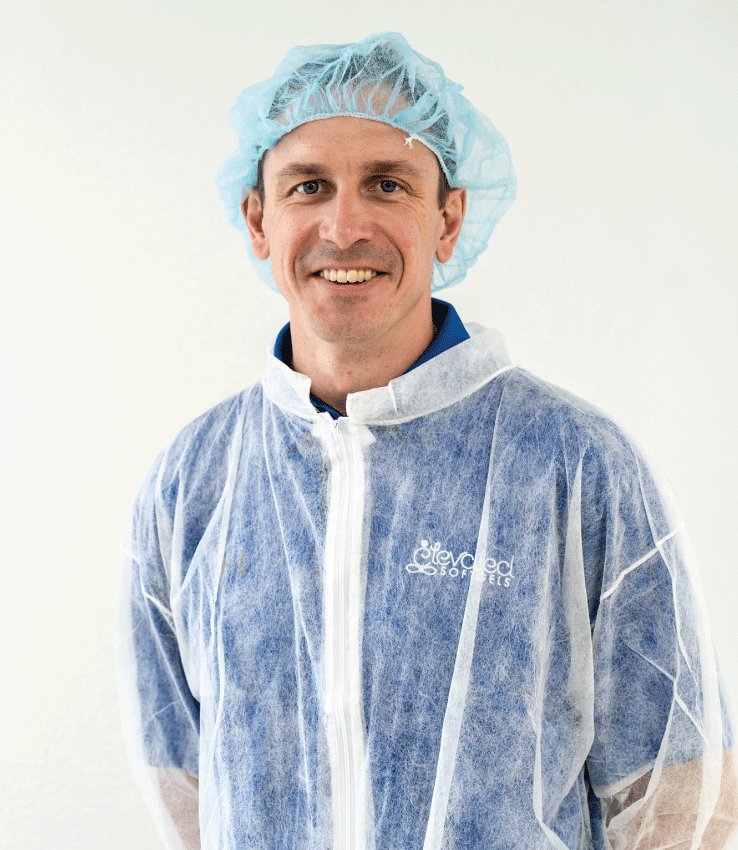 Hi! My name is Andy Kester

I'm the Chief Science Officer for Elevated Softgels and I oversee all product  formulation, quality assurance, and subsequently all product testing. Rest assured we always use an accredited third party lab that specializes in testing actives, and the various plant derivatives (terpenes, flavor profiles, isomers, etc).  It's very important your products meet or exceed your post production potency targets.  
I joined Elevated Softgels as a founding member to  provide my expertise in quality manufacturing and nutrition.  I've been formulating  since 2015 and will help you successfully navigate the complexities of the testing process to ensure your products are within legal limits, and at your defined strength.  
Leverage my Masters degree in Nutritional Sciences and Doctorate in Public Health to keep you safe and compliant.  Also happy to make formulation suggestions.